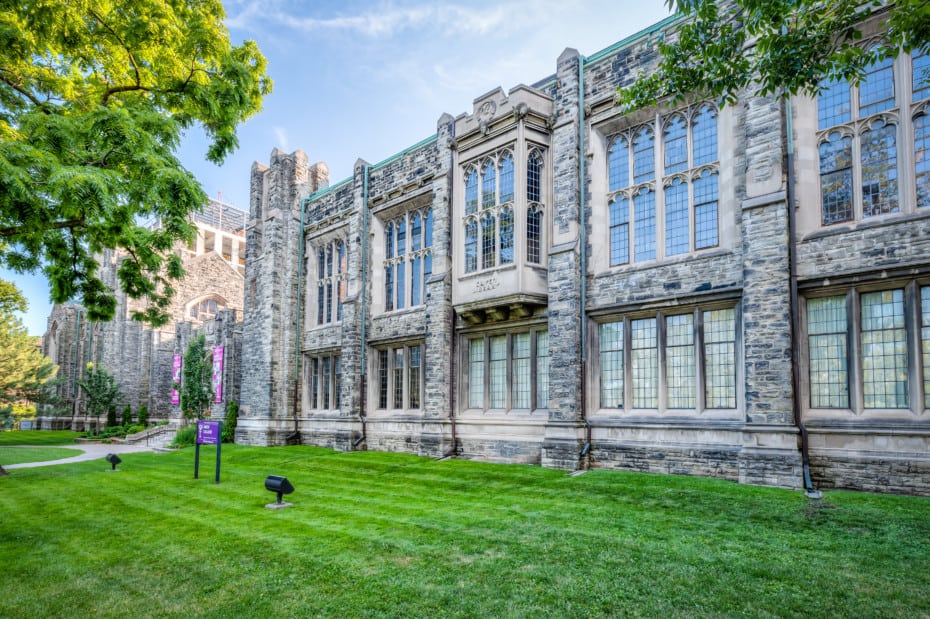 Short-Term Accommodations at Knox Residence
Short-Term Accommodations at Knox Residence
eligibility
Minimum Stay: All bookings at Knox Residence require a minimum stay of three nights.
University Affiliation: Guests must have a university affiliation to stay at Knox Residence, including but not limited to alumni, visiting students, University of Toronto students, staff, faculty, and their loved ones.
Elevator Access:
It's important to note that Knox Residence does not have elevator access. Individuals with mobility concerns or those who require assistance with stairs are advised to consider this limitation when making their reservation.
Shared all-gender Washrooms:
At Knox Residence, washroom facilities are shared between residents of all genders on each floor. Our facilities staff ensure that these shared spaces are regularly cleaned and maintained.
Towels:
Towels are not provided for guests. It is recommended to bring personal towels for use during the stay.
Linens/Beddings:
Knox Residence provides linens and beddings for all guest rooms.
Community Standards:
To maintain a harmonious and inclusive environment, all guests are required to agree to the Residence Community Standards document. This ensures that everyone respects the rules and contributes to a positive living experience for all residents.
Weekend Move-Ins:
Move-ins can only be accommodated between Monday and Friday from 12:00pm – 8:00pm due to staffing levels. Guests planning to arrive on a weekend are kindly requested to schedule their move-in for a weekday to ensure a smooth check-in process.
AIR CONDITIONING:
Please note that there is no air conditioning at Knox Residence. One ceiling fan is included in each room to promote air flow.
Room Rates
Knox Residence offers different room types, with affordable rates as follows:
Making a Booking
Booking Request Form:
To request a guest room at Knox Residence, individuals are encouraged to fill out the booking request form. Click the button below to access the form.
Cancellation Policy:
For cancellations made 24 hours or more before the scheduled booking, a 50% refund will be granted. However, cancellations within 24 hours of the booking are non-refundable. Guests are encouraged to plan their stays accordingly to avoid any inconvenience. Cancellations have to be received in writing via e-mail at info.knoxresidence@utoronto.ca during business hours (i.e. an e-mail received after business hours will be considered as received the next day).
Contact us
We appreciate your patience as we get to your inquiries.
We ask that parents and students refrain from visiting the residence until move-in day, as we are not offering tours.
If you have any questions, please review the website and then contact us.
The Residence Life Office is open from 9:00am – 8:00pm every weekday and 12:00pm – 5:00pm on weekends (excluding holidays and University closures)