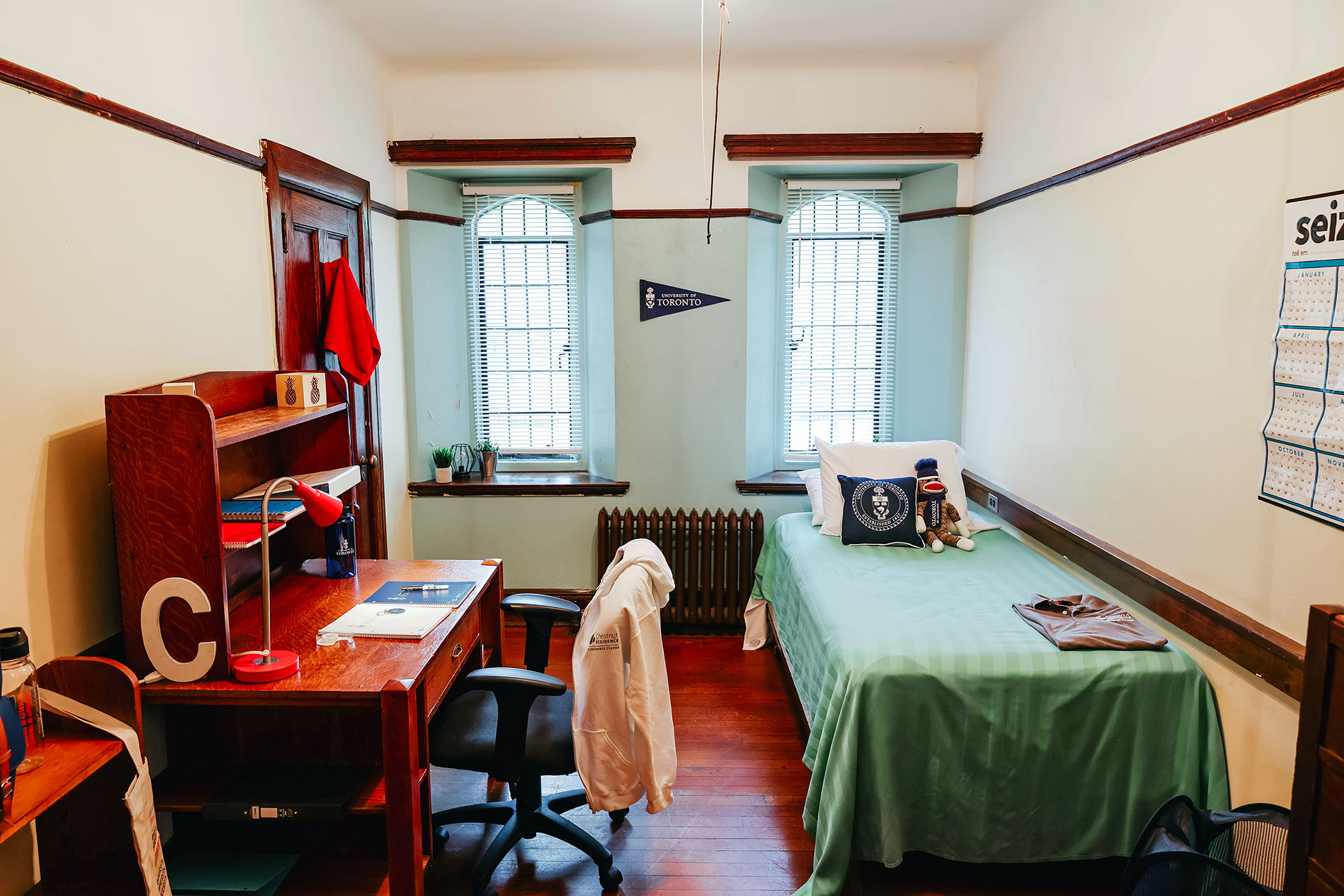 ---
Fees
Occupancy fees are based on accommodation type (Single, Super Single, Double) and do not include fees associated with the mandatory meal plan.
Summer 2023
Returning Knox Residents1
$4,610
New Knox Residents
$5,000
Returning Knox Residents1
$5,072
New Knox Residents
$5,300
Returning Knox Residents1
$3,860
New Knox Residents
$4,588
1 "Returning Knox Residents" refers to individuals who lived at Knox College Residence during the 2022-2023 academic year.
---
Fall 2023 – winter 2024
Returning Knox Residents1
$9,220
New Knox Residents
$10,000
Returning Knox Residents1
$10,144
New Knox Residents
$10,600
Returning Knox Residents1
$7,920
New Knox Residents
$9,175
1 "Returning Knox Residents" refers to individuals who lived at Knox College Residence during the 2022-2023 academic year.
---
food services
Meal Plans
Accepting a placement in the Knox College Residence is an automatic acceptance of a Residence Meal Plan, with meals taken at New College Dining Hall, (5-minute walk) and Tbucks that can be used at various food kiosks on campus run by the University of Toronto. Students can access the dining hall by going to the 40 Willcocks Street or 21 Classic Avenue (accessible) entrance. Information on the dining halls and their hours can be found here. There are no refunds on missed meals.
New College offers a declining meal plan including $100.00 Tbucks. This means that your residence dollars are loaded onto your TCard at the beginning of the year, and, as with a debit account, residence dollars in your meal plan account are deducted when you make your food purchases. You'll have the freedom to choose the items you'd like to eat from a variety of locations across campus allowing you to be able to fully utilize your plan by deciding how and when to you use your plan as it suits you.
Prior to activation of your meal plan all residents are required to review and acknowledge the Meal Plan Terms & Conditions Acknowledgement. Failure to acknowledge the Meal Plan Terms & Conditions prior to moving into residence will result in the meal plan not being activated and the funds not ready for use upon arrival.
New College Dining Hall – 40 Willcocks Street
Students can access the dining hall by going to the 40 Willcocks Street or 21 Classic Avenue (accessible) entrance.
Information on the dining halls and their hours can be found at: https://foodservices.utoronto.ca/where-to-eat/.
Yes! Residents can purchase a meal plan at any time through the meal service website here. Once you have received your meal plan, it will be linked to your Tcard and can be used at participating food services.
If you do not use up all of your meal plan and have a remaining balance, it will be turned into Tbucks. The Tbucks will be linked to your Tcard and you can use it at participating locations
Tbucks are a common form of currency widely accepted across campus. They can be used to buy taxable pre-packaged food items like bags of chips and candy bars, used to purchase textbooks or for printing and photocopying on campus. TBucks can be purchased by anyone holding a T-Card for use on the St. George campus.
Residence Community Standards
The Knox Residence community strives to be a safe and positive space for all our community members including students, staff, and guests. The Knox Residence Community Standards outline the standards of behaviour considered congruent with the goals and the well-being of the residence community, and to define the procedures to be followed when students and/or their guests fail to meet those standards of behaviour.
KNOX RESIDENCE
Residence Services & Amenities
Laundry
Washers and dryers can be found in the East House basement. Each load of laundry costs $1.25 to wash and $1.25 to dry and requires one loonie and one quarter. The wash cycle is approximately 30 minutes, and the drying
cycle is 60 minutes. Residents should record their name, room number, and the start time of their load(s) of laundry on the laundry room whiteboard.
The hours of the laundry room are as follows:
8am – 10pm Monday to Friday
10am – 10pm Saturday and Sunday
Housekeeping will empty garbage bins in residence rooms every week. Residence rooms receive a more thorough cleaning every second week and bed linen is provided. Housekeeping services require
staff to enter rooms once per week
The schedule for weekly garbage removal and room cleanings every two weeks is as follows:
Monday 1st floor
Tuesday 2nd floor
Wednesday 3rd floor
Thursday 4th floor
Friday Tower/Basement
maintenance
Need help with a maintenance issue?
Follow these simple steps to submit a maintenance request.
Log into your StarRez account.
Select "Maintenance Requests" under the dropdown menu.
Provide as many details as possible about your maintenance issue.
To ensure a faster resolution, provide consent to allow our maintenance team to enter your space when you're not present.
Click "Submit". You will receive a confirmation e-mail after you submit.
Our maintenance team will visit within 1-2 business day depending on building demand and urgency.
For urgent maintenance issues, email maintenance.knoxresidence@utoronto.ca or call the Don-On-Duty (416)-717-6377 if after-hours.
Guest Registration
Guests are welcomed to Knox Residence!
Guests are only allowed to stay a maximum of two nights per resident, per week. If your guest is planning to stay longer than two nights per week, please send an email request to info.knoxresidence@utoronto.ca well in advance of the guest's arrival. You will need to state the reason for your guest's long stay and cc' your roommate in the email (if applicable). Acceptance is decided on a case-by-case basis and is based on the approval of the Residence Life Office.
Guests are subject to all residence rules and residents are responsible for their guests' behaviour. Guests are not to be left alone in the residence.
Learn more about moving out to help your move out go as smoothly as possible here.
common spaces
Courtyard and Breezeway: Residents are welcome to use these areas for study or relaxation.
Gym: Located on the first floor in West House, the gym is available for the use by residents only (guests not permitted). Use of the gym is at the residents' own risk and those using the gym are expected to abide by the rules of the space.
KnoxFRA Common Room (KCR): Located above the St. George Street foyer next to the Dining Hall, the KCR is available for students' exclusive use for study and other activities when there is no other function scheduled.
TV and Games Room: Two TVs are available for use: one (in the TV room) equipped with a VCR/DVD player, the other (in the games room) has a DVD player as well as an XBOX.
Residents are expected to use the above shared facilities appropriately, in accordance with the rules and guidelines of Knox College Residence.
Washroom Etiquette
Please exercise courtesy towards others in the washrooms. This means, among other things:
Wiping around the sink after you have used it (with the squeegee).
Wiping off the toilet seat, should you soil it.
Disposing of toilet paper only in toilets, and not in any other bins or on the floor.
Leaving nothing behind in the toilet bowl for the next person to have to flush.
Making sure your used paper towels make it into the washroom garbage can. Please do not throw any other garbage into the washroom receptacle.
Making sure the water does not spill out of the shower stall.
Not spitting in the showers and rinsing out sink after use.
Not walking away from a clogged or overflowing toilet. If you plug a toilet and are unable to unplug it yourself with a plunger, please submit a maintenance request and notify the Don on Duty if it is after hours. A pail with cleaning supplies (rubber gloves, sponges, cleaning fluid) is stored under the sink of each of the residence washrooms for major clean-ups.
Disposing of feminine hygiene products in the bins provided.
Replacing empty toilet paper rolls, especially over the weekends. Additional toilet paper rolls are stored in the cabinets under the sinks in each washroom.
Please contact your assigned Don if you have any concerns or questions about washroom etiquette.
The toilets are equipped with a green flush handle. Pulling the handle up releases a regular flush for liquid waste, while pushing the handle down releases a strong flush for solid waste. Please use the appropriate flush as necessary.
Mail, Packages & Deliveries
Student mailboxes are located in the St. George Street lobby. The Knox
College address is:
59 St. George Street
Toronto, ON
M5S 2E6
Canada Post delivers mail to Knox College from Monday through
Friday. Mail may take additional time to be sorted to student
mailboxes.
Al packages and large letter mail will be processed at the service desk. In this event, students will receive a notice via email notifying of their package arrival. Residents are only able to retrieve their packages once they have received this notice. For packages to be released to a resident, a physical ID must be presented to the service desk staff (includes T-Cards, passports, Driver's License, etc) during hours of operation.
Departing residents are responsible for changing their address
with Canada Post and arranging for their mail to be forwarded. All mail will be labeled Return to Sender if the resident has moved out.
WASTE DISPOSAL & GARBAGE
Garbage: Each room is equipped with both a garbage can and a recycling bin. Housekeeping will empty your garbage can and residents are expected to empty their recycling waste themselves in the basement recycling and garbage room. Large garbage cans and recycling bins are located in the basement of Centre House for larger items and food waste. The lids on these bins must close securely at all times.
If you notice that one of these garbage cans is overflowing, please place a maintenance request through StarRez.
Please do not leave items on the floor beside the garbage cans.
Extra plastic lining bags have been placed in the garbage room for residents to use.
Recycling: To ensure items are recycled correctly, each recycling bin has corresponding signage on the lid of the bin and on the wall. Residents are asked to recycle their items correctly by referring to these signs. Signs have been placed on the walls to guide residents to flatten carboard boxes and place them properly on the ground.
radiators
Weather dictates when the heating system is turned on. Once it is on, residents can control the amount of heat in their room by turning the knob at the base of their radiator—clockwise for less heat, counterclockwise for more heat. Residents may hear "knocking" in the pipes, especially when they first turn on their radiator. This is a normal result of hot air entering cold pipes and causing them to expand. It takes about one hour for the radiator to heat up; likewise, it takes about an hour to cool down after shutoff. It is recommended, however, that residents avoid shutting their heat off completely. This causes less stress to the heating system. In some rooms "knocking" can continue through the winter months.
If you have any questions or concerns about the radiators, please submit them via email to maintenance.knoxresidence@utoronto.ca. If it is an emergency, you may call the Don on Duty.
Internet and WiFi
Currently, only U of T students with a valid UTORid and password will be able to use the UofT wireless networks.
If you do not have a UTORid, but your home institution is part of the eduroam agreement, you should have access to the eduroam network.
For help setting up your computer to access either of these networks, please visit the Information Commons on the first floor of Robarts Library.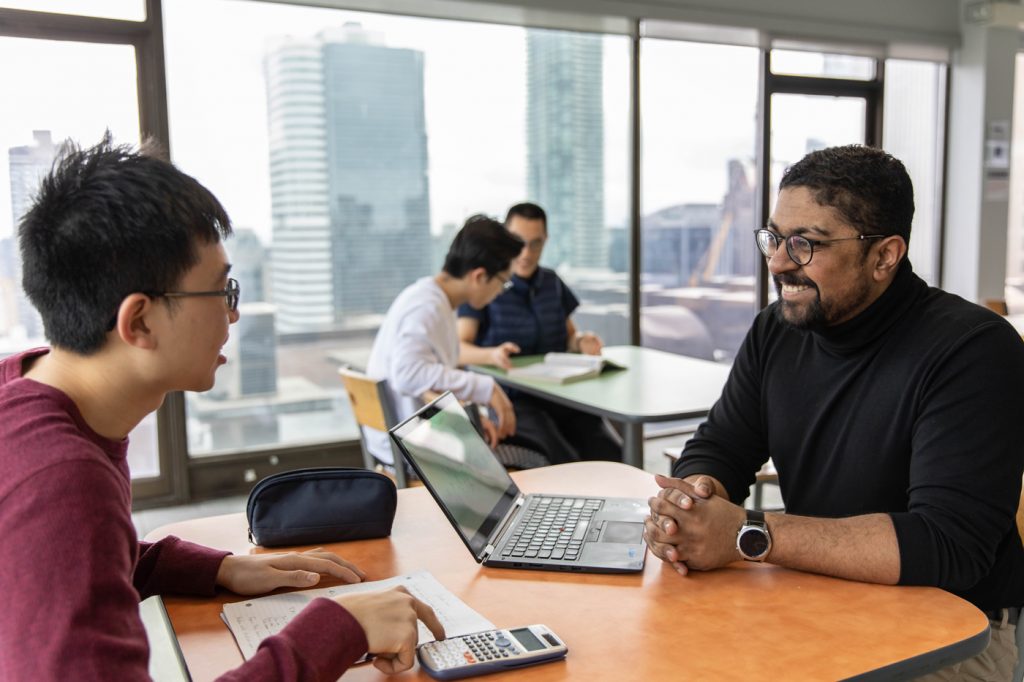 Safety and Security
Knox Residence is located on the University of Toronto St. George campus. The Service Desk is open from 9:00am – 5:00pm every weekday excluding holidays and University Closures. Residents can also use the services of U of T Campus Safety, who work in partnership with the University and community.
TRAVELSAFER PROGRAM
The University of Toronto TravelSafer program Is a free service offered by the University of Toronto Campus Safety. A Building Patroller or Special Constable will escort you to and from any location on campus and abutting TTC stations for added peace of mind.
TravelSafer is available 24 hours per day, 7 days a week, 365 days a year. Call any time to arrange for patrollers to come to your location during service hours. It is also possible to arrange for regular walks with the same pick-up location and time each week.
CALL: 416-978-SAFE (7233)
DON-ON-DUTY
The Don-On-Duty is available to assist with noise disturbances, student concerns, and any emergency situations that may arise after hours (5PM-10PM on weekdays; 10AM – 10PM on weekends). Don't hesitate to call the Don-on-Duty as they are there for you and want to make sure you're safe and comfortable in residence.
The Don-on-Duty also conducts rounds of the residence to ensure residence guidelines and policies are followed. Please notify the Don-On-Duty if you have called 911 for any reason.
CALL: 416-717-6377
Join Our Team!
The Residence Dons develop and maintain an environment that is conducive to learning and personal growth at Knox Residence. As positive role models and leaders, Dons contribute to residents' wellbeing by assisting with academic, social, personal and interpersonal concerns. This position carries much responsibility and involves many roles, including but not limited to, facilitator, educator, and administrator.
For more information about the role, click here.
If you are a current UofT student (with a UofT email address), submit your application here.
If you are not a current UofT student (non-UofT email address), submit your application here.
Questions? Get in touch with us at se.student.hiring@utoronto.ca.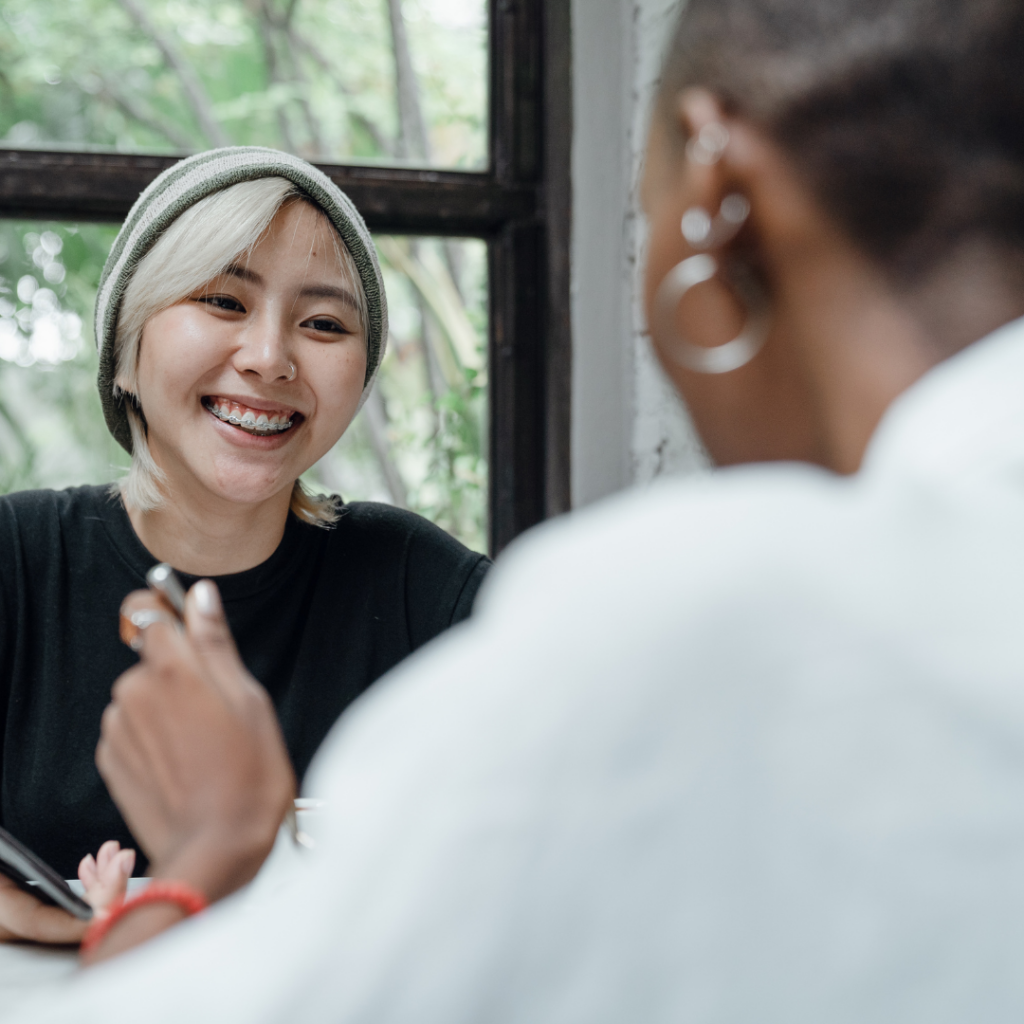 Contact us CALL US
Contact the Residence Office during its hours of operation at 416-978-5737. HOURS OF OPERATION
The Residence Office is open from 9:00am – 8:00pm every weekday.
The office is closed every weekday from 1:00pm – 2:00pm for lunch, and 12:00pm – 5:00pm every weekend (excluding holidays and University closures).
We ask that parents and students refrain from visiting the residence until move-in day, as we are not offering tours.