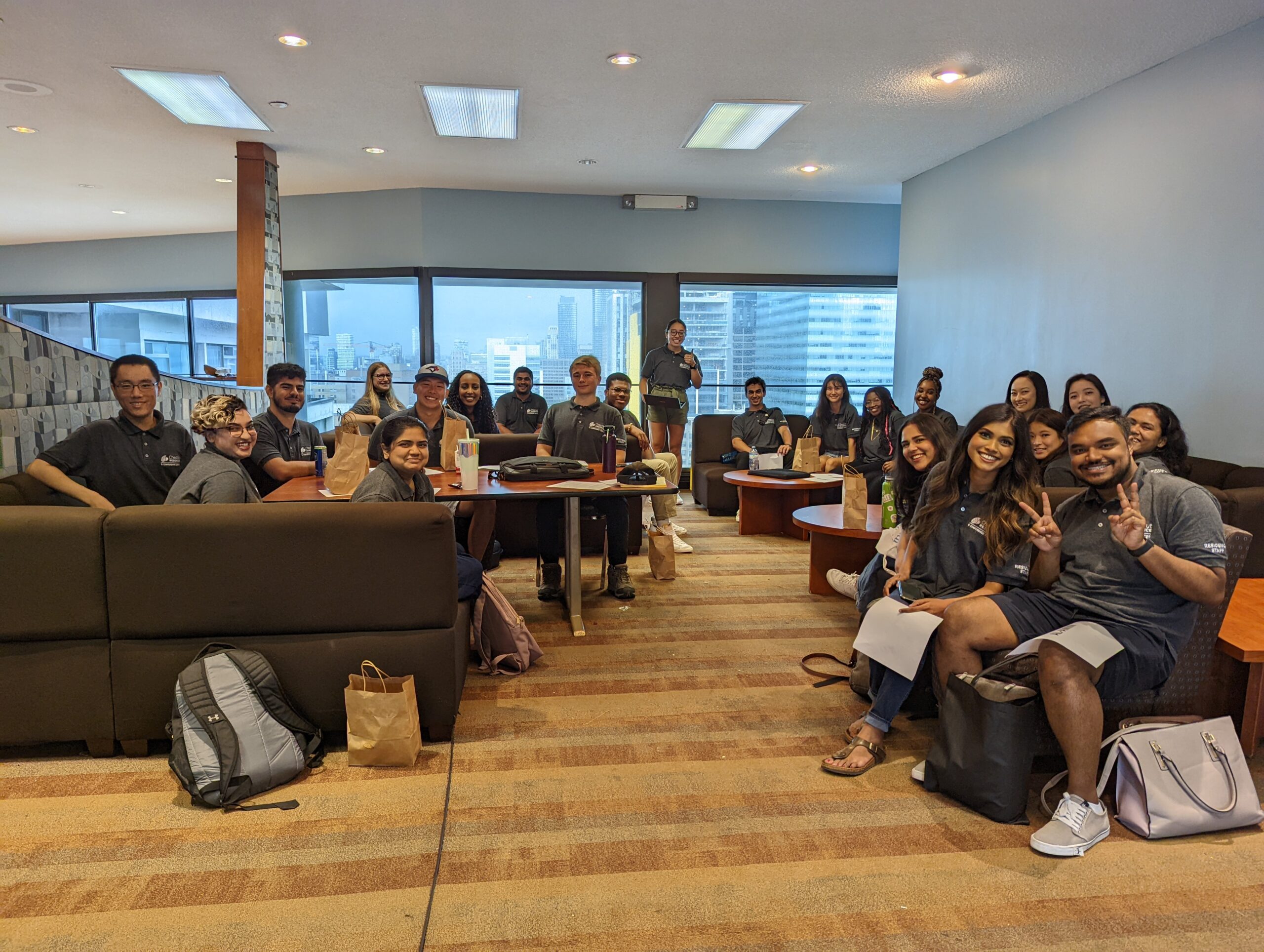 January 13, 2023 | News
What it's like being a Don (Lexi's Story)
ICYMI, applications are currently OPEN for the 2023 – 24 Don Team.
You may have contemplated applying but wondered what it's really like to be a Don. Let's take a dive into Lexi's story.
---
Q: What experience did you have before applying to be a Don?
Lexi:
I have had a diverse work background and started working when I was 14 years old. I have been a hostess, a bartender, I've worked with Women in Science and Engineering, I've worked with the faculty of Engineering at Queen's University, and I've worked at a hospital. I've a had a lot of experience working with people.
I wasn't the "best" student and had to learn how to study and live alone at university. I had a hard time figuring out what I wanted to do with my career, and jumped around between fields a lot. I learned that it's not the end of the world if you are not sure what you want to do and that there's no perfect metric for success. Going through those steps really helped me empathize with students and understand what they are going through. I always tell them, "If I could get through this, I'm sure that you can too!"
Q: What was the application process like for you?
Lexi:
I heard about the job from another fellow Don. I had an individual interview and a group interview with active problem-solving. I learned about speaking and advocating for yourself, but also speaking as a group. The group interview involved advocating for others and having shared goals rather than me-first goals. It really helps to listen just as much as you speak.
Q: What have you enjoyed about being a Don?
Lexi:
It's a fun environment to be in, and I love seeing the students in action. It's nice to see them warming up to each other, and then supporting each other or studying together. It's very cool to see that transition from the first day to the end of the semester. It gives me a good sense of purpose to help them, and I really like building that trust with them.
Q: Why would you recommend being a Don to others?
Lexi:
If you find value in helping others and like having flexibility, being a Don would be a great opportunity for you. There is also a great mentorship experience through being part of the Don team, as there is a lot to learn from the other Dons. Seeing students go through the same experiences that you went through in first year also validates and normalizes your past experiences in a satisfying way.
Q: What's something you were initially nervous about?
Lexi:
I am an introvert so I thought I might get overwhelmed with the amount of engagement, workload, and programming, but it is way less daunting than it seems. You have the whole Residence Life Office to ask for help, and constant support from the Residence Life Coordinators.
Q: What's a challenge you've faced?
Lexi:
One challenge was putting myself into the students' shoes, and trying to remember what it was like to be a first year student. It can be challenging to switch your perspective. However, the solution is to get to know the students well, and be open to hearing them out.
Q: What's something you didn't expect?
Lexi:
I didn't expect to get so close to the other Dons. I thought it would be "every man for himself," but it was unexpected to get so much support and encouragement from the team. Don Training gave us a chance to really become a family from the beginning.
---
We hope Lexi's experience gave you a better idea of whether being a Don is the right opportunity for you.
A huge thank you to Lexi for sharing her experience!